Insulated Concrete Forms (ICFs) are used for much more than building an energy efficient dream home! In-ground and above-ground swimming pools are a common and growing application where ICF construction improves both the building process and the finished product.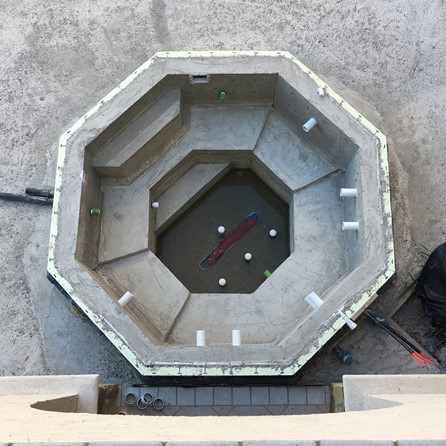 Nudura ICFs provide continuous insulation to conserve energy and reduce the cost of heating your pool. Combined with the strength and longevity of ICF construction, your pool will require less maintenance for long-term cost-savings and increased ROI. 

In terms of pool design, ICF swimming pools can be custom-made to virtually any shape and size. Envision curved concrete walls with modern water features and amenities for a dream outdoor oasis. Building a pool is easy with ICFs. 


Benefits of an ICF Pool
Energy-efficient pool construction
Superior pool durability
Speed of installation
Build a pool any time of the year
Suitable for custom designed pools
No heavy construction equipment needed for delivery, lifting, cutting or installing ICF blocks