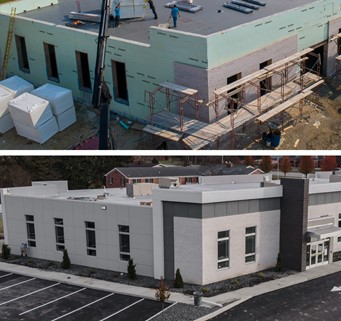 Nudura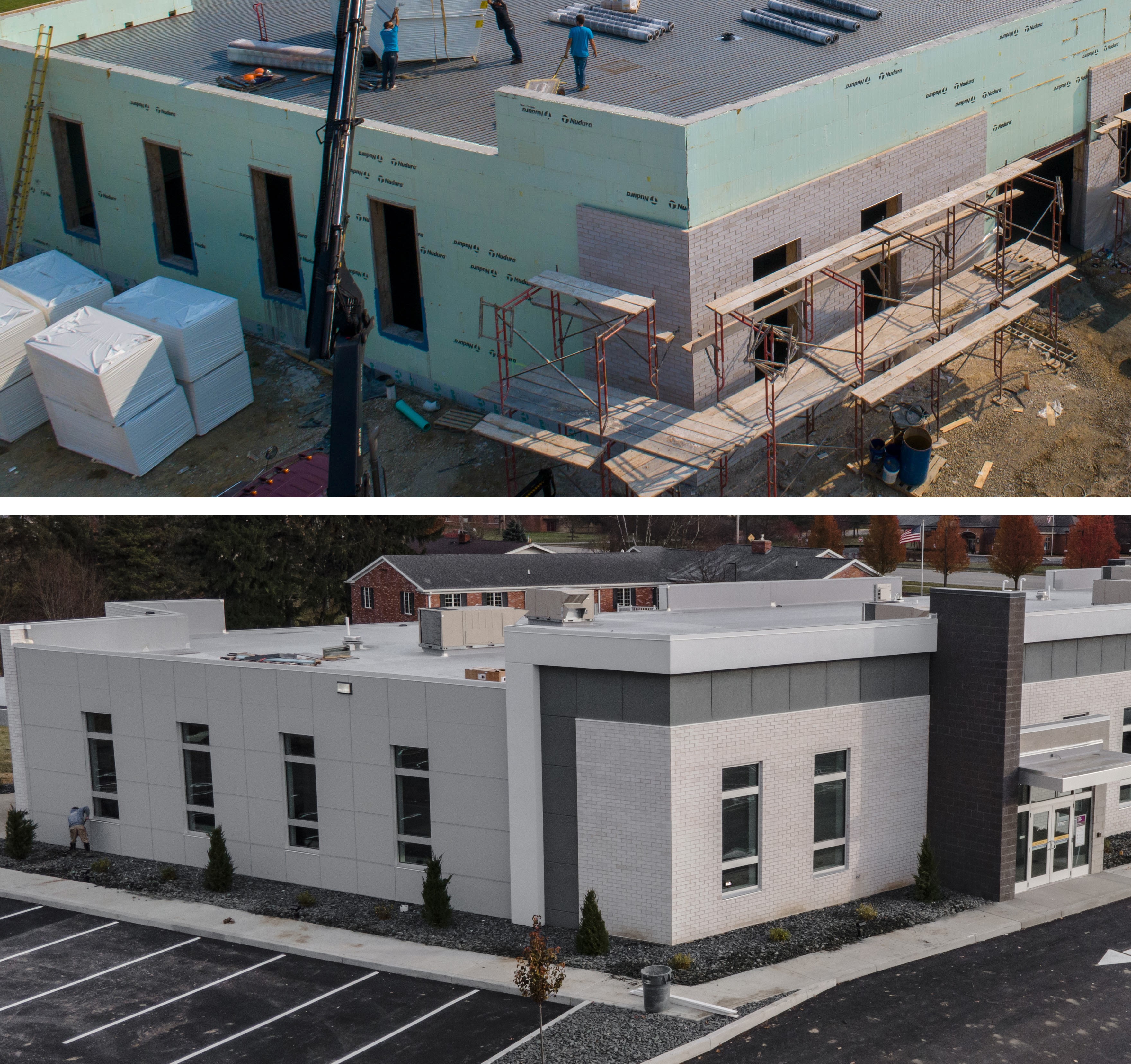 's line of insulated concrete form (ICF) products meets the performance, design, and sustainability demands of stakeholders across commercial, educational, medical, and residential buildings.

ICF construction also offers greater safety, energy efficiency, and comfort to owners and occupants, without sacrificing interior or exterior aesthetics.
DISASTER RESILIENCY
Walls built with Nudura insulated concrete forms are durable enough to withstand high winds up to 402 kph (250 mph) and flying debris, while flexible enough to resist seismic forces. See how Nudura ICFs stood up to debris impact testing.

The steel-reinforced concrete and non-toxic fire-retardant expanded polystyrene (EPS) foam provide a fire protection rating of up to 4 hours. These resilient features ensure that building occupants are safe in the face of virtually any natural disaster.

Compared to traditional construction methods, an ICF building retains its value longer since the exterior walls can endure such intense forces with minimal, if any, maintenance and repairs over its lifetime.


ENERGY EFFICIENCY
Insulated concrete forms create a higher performing, energy-efficient structure that reduces both the buildings' heating and cooling bills, as well as its carbon footprint on the environment.
Sustainable design is at the core of Nudura's insulated concrete form products. ICF walls are comprised of two layers of EPS foam insulation with the internal structural strength of concrete, significantly decreasing air infiltration and optimizing the building's thermal performance.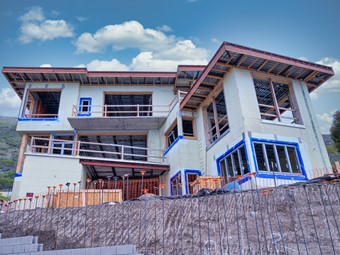 Third-party testing shows that a home or commercial structure built with Nudura ICFs can lower a building's operational energy demands by up to 60%* and also reduce thermal transfer to as low as 1.9 BTU/ft2/hr (5.99 w/m2 k) even at temperatures as low as -11 °F (-23 °C).
These energy-saving benefits make Nudura ICFs a perfect fit for net-zero and net-positive construction initiatives.
OCCUPANT COMFORT
Exterior walls built with Nudura ICFs offer continuous insulation at a high R-value combined with the thermal mass of concrete, which minimizes air gaps and thermal bridging, resulting in even temperatures and reduced drafts and cold spots throughout the building's interior.

ICF walls also act as an effective sound barrier by dampening sound vibrations from unwanted outside noise, such as traffic, trains, and neighbors. This sound dampening is ideal for both residential and commercial construction, providing Sound Transmission Class ratings as high as STC 50 (Rw51)**.
*As proven by third party testing conducted by CLEB Laboratories and the Insulating Concrete Forms Manufacturers Association (ICFMA)
**STC 50 (Rw51) rating based on minimum 6" (152 mm) Nudura form and concrete core thickness or larger installed with code compliant finishes mounted both side of wall assembly in accordance with Nudura Installation procedure